Combination of meal has been come so rampant among the Nigerian students at every level of study, and that is the main reason why Kwara State University will be our scope of study for this article to know the types of meal combination and reasons for it.
During our findings we noticed that the majority of students opted for two different types of meals which are bread with beans (Off Campus students don't joke with this) and bread with soft drink (Hostel Guys will understand better). In a short discussions with some of the students they believe it gives them energy to be able to cope with the long hour lectures.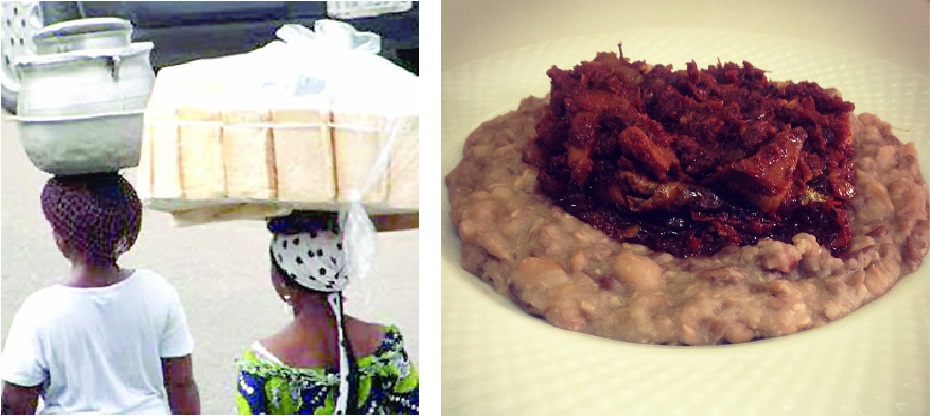 The following where some of the reasons given by other students for switching from a normal balanced diet food to a non-balanced diet:
Adebayo teslim believed It is very affordable
while
Ibikunle Tobiloba said it gives energy to the body and helps to concentrate in class
while
a student who don't want his name published believes it do not digest so fast like other food.
For lovers of this COMBO who wants a maximum experience of gulping down the hot bread with beans inside it should read the step by step as prefered by most students.

*Remove dirt and wash the beans
*Place the washed beans in a pot with substantial water
*Cover and simmer gently until beans are tender but firm
*Try a taste test
*Check occasionally if you need to add water
*Goes with any type of stew

According to the nutrition foundation; bread give us most of the carbohydrate we need to see us through the day and they contain B vitamins which help our body to use the energy from the food. With all the nutrition benefit of bread makes it have the bad benefits which are:

Continuous eating of bread dries up the body
Sudden weight loss
Anemia
Stomach cramps etc.
It advisable to avoid continuous usage of bread to avoid all these.