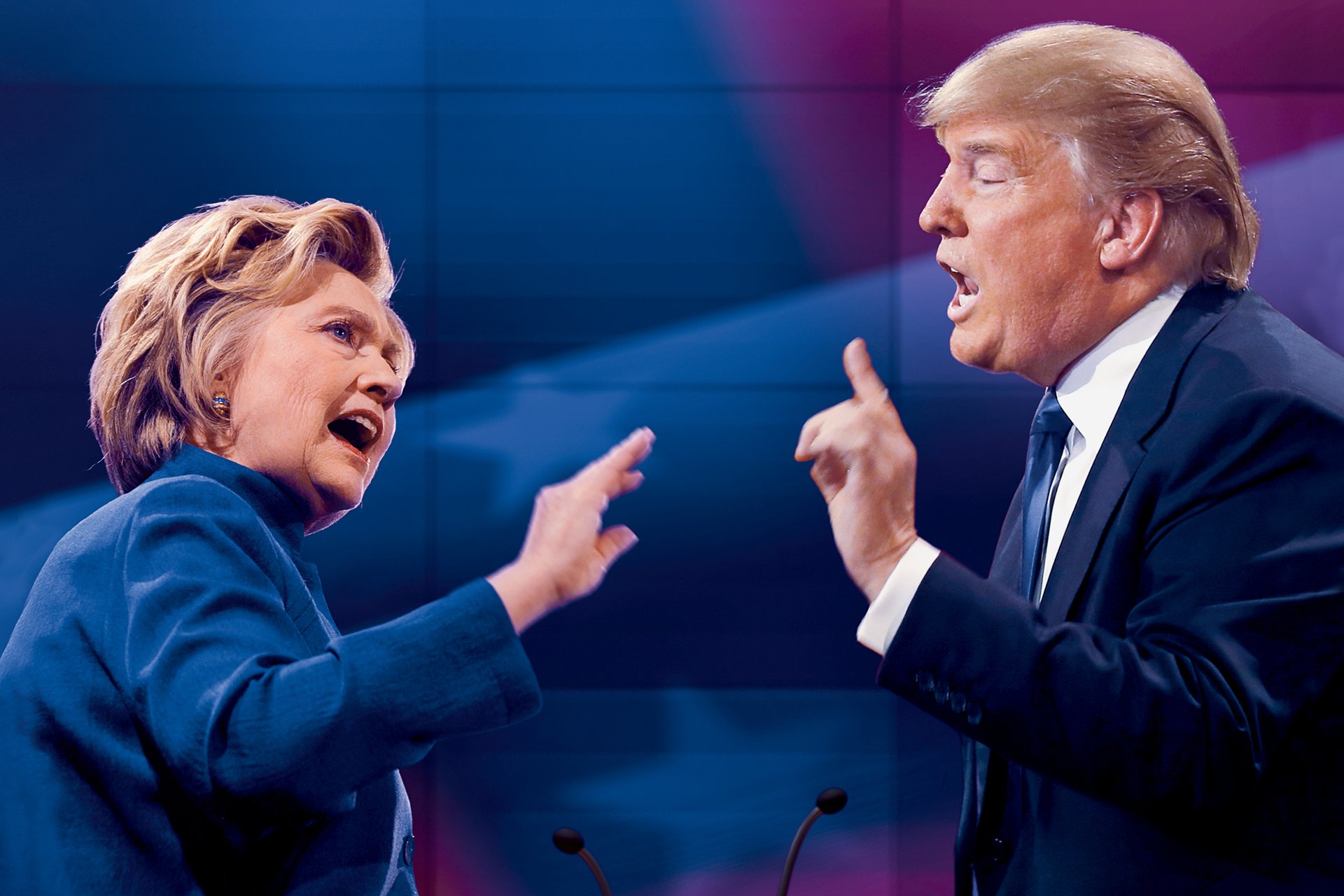 Donald Trump dismissed his predatory remarks about groping women as "locker room talk," and took a swipe at Hillary Clinton's husband Bill over past s*xual misconduct in a fiery second US presidential debate on Sunday.

Hillary Clinton, facing a wounded Trump with one month to go before Election Day, pushed back by saying Trump's lewd comments, caught on a hot mic, merely showed his true self.

With millions of Americans tuning in for the televised showdown, Trumo may have been expected to show contrition as he seeks to move beyond the crisis triggered by the tape's release.

Instead Trump levelled a blunt attack at former president Clinton, who was live at the event.

"If you look at Bill Clinton, far worse," Trump insisted. "Mine are words, his was action," he said, claiming that there has "never been anybody in the history of politics in this nation that's been so abusive to women."

Clinton refused to take the bait, saying she took the advice that "when they go low, you go high."

In the tense opening minutes of the showdown, Trump also clashed with Clinton on her private use of emails as secretary of state, warning that if he becomes president he will order the Justice Department to launch a special investigation into the issue.

When Clinton responded that it was "awfully good" that someone with Trump's temperament was not leading the nation, he shot back: "Because you'd be in jail."

Trump is facing a make-or-break moment after his lewd boasts, which he made in 2005 and which became public Friday, brought sweeping condemnation from within his own party and calls for him to step aside.

Pressed by the debate moderator who asserted that he had bragged of s*xually assaulting women, the billionaire Republican candidate lashed out:

"Certainly I'm not proud of it. But this is locker room talk."

Clinton fired back, saying he has spent much of his campaign denigrating women and minorities.

"This is who Donald Trump is, and the question for us, the question our country must answer is that this is not who we are," she said.

"Republicans are leaving you," Clinton told Trump, adding that his campaign is "exploding."