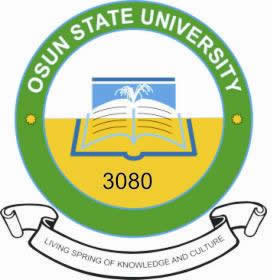 Students of Osun State University not paying fees owe up to N2 billion in tuition, the vice chancellor of the school, Professor Olabode Popoola, has said.
Addressing a press conference in Osogbo, the state capital, the VC said the situation of the unpaid school fees has become unbearable and that the system might collapse if drastic measures were not put in place to recover the debt.
He lamented that many of the former and present students of the university refused to their school fees and that the institution would no longer tolerate such habit for any of its students.
The VC also expressed concerned that majority of the returning students have not paid their school fees seven weeks after resumption for the current academic session.
Professor Popoola threatened that the university would publish the names of defaulters in the newspapers if they refused to pay their outstanding school fees.
He said the management of the institution was making frantic efforts to reach parents and guardians of the students so as to be able to establish the reason for the non-payment of school fees by their wards.
He noted that some of the students usually frustrated efforts of the school management to reach their parents or sponsor and urged parents to always find out the studentship status of their children in the university.
He said before fixing school fees for the university, fees payable in other state-owned institutions across the region were considered and relatively smaller fees were being charged in UNIOSUN.
Also, as part of measures to ensure payment of necessary fees by the students, the vice chancellor declared that all students, who fail to register, will no longer be allowed into lecture halls and will no longer be allowed to write examination.