Homeschooling during coronavirus lockdown is different from what everyone is used to and that is why we put together this homeschooling tips to help parent better teach their kids from home. With the global pandemic taking over the world, and the lockdown on an increase, families are finding it difficult to figure out how to navigate through this situation.
This has left most parents confused and worried about the safety and education of their children. As schools close down across the world, the concern for education as well as time management of their children grows.
To this regard, parents are encouraged to engage their kids at home and continue their education through homeschooling. if you have not read our previous article on the pros and cons of homeschooling in Nigeria kindly go through it as it would give you an insight into what homeschooling is all about.
From our previous article, we now know that homeschooling kids is not as easy as it sounds. From gathering teaching materials to set a daily schedule, to meeting deadlines with salary jobs. Homeschooling can be overwhelming. Therefore, for parents hurrying with homeschooling ideas, here are Five effective homeschooling tips that can help you keep your children engaged during the lockdown.
1. Create a daily schedule
It is only appropriate to create a guideline as a form of routine Children are used to having in school, therefore, creating a similar structure same as the one in school for them at home which makes total sense.
You can go as far as making a time table which may include a time for each subject, lunch breaks, extracurricular activity time, and TV breaks to help them manage their time well. This will also help you plan any work meetings to match their schedule, which is good for both you.
2. Set up a learning environment
A good learning environment helps in easy assimilation as well as retention. Every child learns differently and in an environment that best suits their creativity. Therefore, even at home, it is essential to create a designated space for them to learn and play. having a dedicated space similar to a classroom setting helps them concentrate and perform better.
3. Use online resources
The world is majorly connected through the internet right now more than ever! basically, everything is being done on the internet ranging from transactions, e-learning, buying and selling etc therefore online resources have emerged as a saviour to all parents currently homeschooling their children during the lockdown.
There are many homeschooling tips, great websites and platforms you can find online that provide free educational content to help your kids polish their skills in every field of study ranging from mathematics, science, arts, entertainment. these online resources have succeeded enormously in engaging children in Nigeria during the lockdown.
4. Passion projects
This is the best time for kids to engage in what they have always wanted to- passion projects. So whether it is learning a craft, how to cook, paint or play an instrument now is the time. 
Initially, children may find it challenging to adjust to a homeschooling routine because they are used to a classroom environment which helps them focus on lessons and engage with other students. Therefore, it is important for parents to understand their needs and support them while they adapt to these changes.
5. Make it fun with activities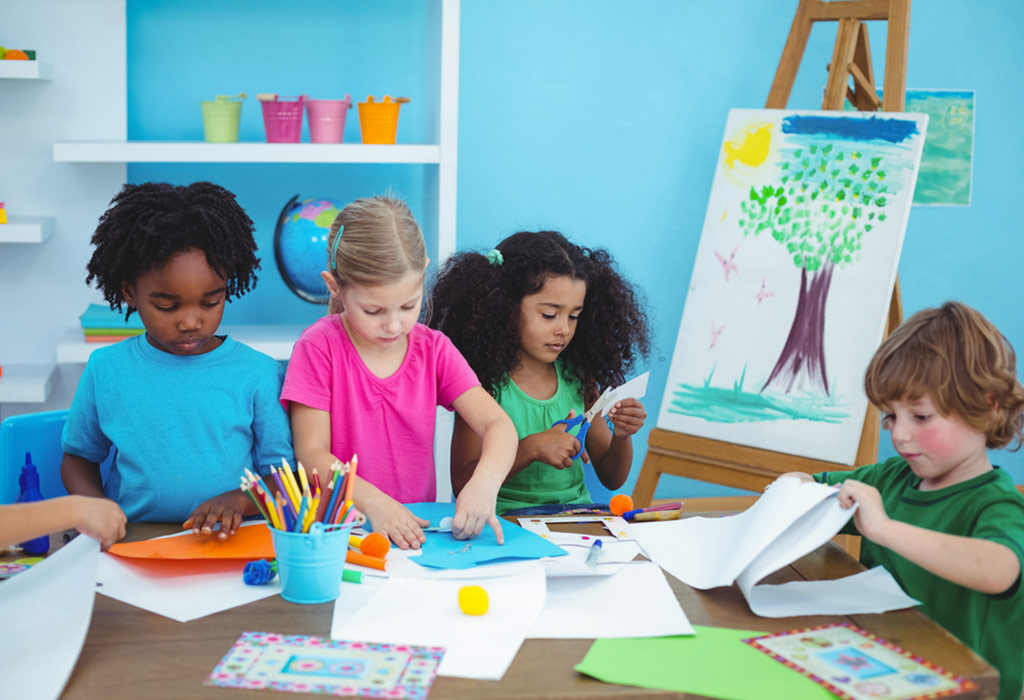 Children always want to engage with something fun which makes whatever they are learning easy to assimilate. therefore a parent homeschooling may definitely need to introduce certain mechanisms to attract the kids' attention and retention, for example, a parent may have to adopt the use of colours while teaching mathematics.
These activities will not only help them learn but also bond with you throughout the day. You can have fun playing indoor games, divide household chores or cook food with them. Spending quality time with your kids should also be part of their daily routine so make sure you take some time out to connect with them.
However, the first few days of homeschooling may be difficult for both parents and kids, make sure you stick to the above-listed homeschooling tips as well as this routine to help your kids become more productive and engaged while the lockdown continues.
It is necessary that students continue their education through homeschooling so that their learning never stops. the first few days of homeschooling is difficult for both parents and kids, make sure you stick to this routine to help your kids become more productive and engaged during this time.